| | |
| --- | --- |
| Moolavar | : Nallarar |
| God | : Bogamartha Poonmulayal |
| Theertham | : Nala Theertham |
| Sthala Vriksham | : Darba |
Thirunallar Temple: Thirunallar is famous for Lord Saneeshwara's (Saturn) temple. The Thirunallar temple is a Shiva Temple (Lord Shiva is known as Dharbaranyeshwarar here) but the main glory of the temple is Lord Shaniswara. The only temple where Lord Saneeshwara lost all his power to Lord Shiva (Dharbaranyeshwarar) which saved his devotee Nalan from Saturn's curses. It is believed that by bathing in nala theertham here, one washes off all kinds of misfortunes and afflictions caused by one's past karmas. According to astrology, Saneeswaran moves from one sign (house) to the next in the Zodiac once in 2-1/2 years and the day of his transit is observed as a festival in Thirunallar. Saneeswaran is reputed to be both, a giver and destroyer.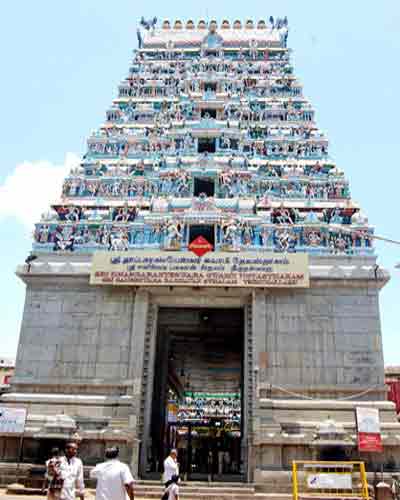 Location:
From Karaikal (5 KM),Nagore (19 KM) ,Nagapattinam (23 KM), Mayiladudhurai(38 KM),Thiruvarur(40)km
Contact: 04368 - 236530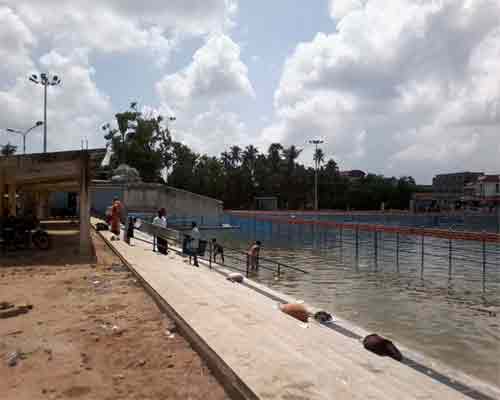 Other Temples near Saneeswaran koil
| | |
| --- | --- |
| Temples | Distance |
| Karaikkal | 5 Kms |
| Kollumangudi | 23 Kms |
| Peralam | 18 Kms |
Distance between Saneeswara koil to other Navagragha Temples
| | |
| --- | --- |
| Temples | Distance |
| Suryanar Koil | 71 Kms |
| Thingaloor | 99 Kms |
| Vaitheeswarar Temple | 53 Kms |
| Thiruvenkadu | 67 Kms |
| Alangudi | 73 Kms |
| Kanjanur | 56 Kms |
| Thirunageswaram | 51 Kms |
| Perumpallam | 54 Kms |
Pooja Timing
Daily Poojas at Temple
Darshan Timings :
Morning - 06.00 AM - 01.00 PM
Evening - 04.00 PM - 09.00 PM