| | |
| --- | --- |
| Moolavar | : Swetaranyeswarar |
| God | : Bhrama vidya Nayaki |
| Tree | : Alamaram |
| Theertham | : Surya theertham,Agni,Chandra,theertham |
Thiruvengadu Temple: Sri Swetaranyeswarar is Shiva as Bhuda or Mercury. It is one of the Navagraha Sthalas. The Lord Bhuda faces North East direction.Among nine planets Budhan is said to bestow wisdom and intellect. Budha or Mercury is considered as the greatest among the wise. This place is similar to Kasi with all the Snana Ghats. One can do all the karmas here, that is supposed to be done in kasi. This place is also called Adhi Chidambaram. Nataraja's dance here is known as Hasti Natanam.Achuthagapanar bathed in the three tanks, worshiped Thiruvengadar and he was blessed with a child. This child came to be known as Meikandar .Those who visit Thiruvengadu will find relief from puthira dosham, difficulties in studies, mental instability, and nervous disorders.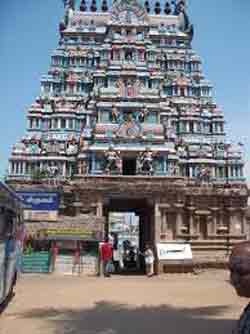 Location: 60km from Kumbakonam,26km from Mayiladuthurai, 10km from Sirkazhi ,nearest railway station Mayiladuthurai.
Contact: 04364 - 256424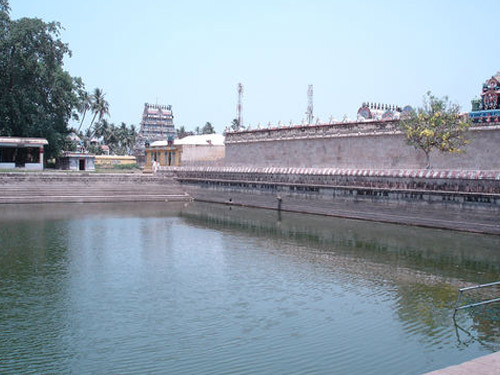 Other Temples near Suryanar koil
| | |
| --- | --- |
| Temples | Distance |
| Sirkazhi | 10 Kms |
| Melayur | 3 Kms |
| Karuvi | 7 Kms |
Distance between Thingaloor Temple to other Navagragha Temples
| | |
| --- | --- |
| Temples | Distance |
| Suryanar Koil | 51 Kms |
| Thingaloor | 107 Kms |
| Vaitheeswarar Temple | 14 Kms |
| Alangudi | 94 Kms |
| Kanjanur | 42 Kms |
| Thirunallar | 53 Kms |
| Thirunageswaram | 81 Kms |
| Perumpallam | 7 Kms |
Pooja Timing
Daily Poojas at Temple
Darshan Timings :
Morning - 06.00 AM - 12.00 PM
Evening - 04.00 PM - 09.00 PM