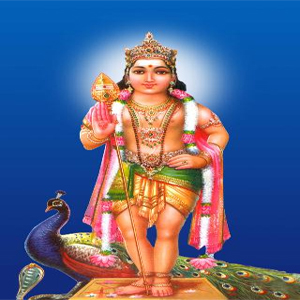 | | |
| --- | --- |
| Moolavar : | Vadapalani Andavar |
| Amman / Thayar : | Valli, Theivanai |
| Thala Virutcham : | Athi tree |
| Theertham : | The tank in the temple Tirukulam |
| Agamam / Pooja : | Sivagamam |
| Old year : | 500 years old |
| Place : | Vadapalani |
| City : | Chennai |
| State : | Tamil Nadu |
Sri Vadapalani Andavar Temple: Vadapalani Andavar Temple is located in Vadapalani, Chennai. The temple is dedicated to Lord Muruga. The temple was renovated in 1920s and a Rajakopuram was built during that time. The temple has grown in popularity believed in part due to the patronage of cinema stars
Built about 125 years back, this much-hallowed and regularly frequented Lord Muruga sannidhi has emerged from a thatched shed, an unostentatious one enshrining a Murugan picture only, and established for itself a name on par with ancient places of worship. Around 7,000 couples are married here each year.
According to the sthalapurana, one Muruga devotee by name Annaswami Nayakar with his limited means built a small thatched hut and kept a Murugan painting for his personal worship primarily. During his meditation and worship, he used to experience some divine power entering his body and inspiring him to utter some mysterious things.whatever he said in his trance was found true. His utterance went by the name of 'arulvakku' ('God blessed statements') and relieved people in several ways, like curing diseases and getting jobs, solemnising marriages, etc.
There are very many sannidhis in the vast courtyards of the temple, like Varasiddhi Vinayaka, Chokkanathar, Meenakshi Amman, Kali, Bhairava, Shanmuga with Valli and Devasena.
The moolavar in standing posture resembles the Palani Muruga in every respect. In the inner prakara, there are many niches housing Dakshina Murti, Chandikeswar, Mahalakshmi, et al. It has a spacious hall used for conducting marriages and religious discourses. It is one of the most-frequented Murugan shrines in the city of Chennai.
The entrance to this temple is crowned with a rajagopuram adorned with several stucco images depicting legends from the Skanda puranam. In front of the temple is the temple tank. The eastern tower rises to a height of 40.8 metres. The 108 bharata natyam dance gestures can be seen on the eastern tower as well.
Location : This Temple is Near by Thiruvidanthai Bus Stop
Location : The temple is in the heart of Chennai city with transport facilities from all corners.
Near By Railway Station : Chennai Central, Egmore
Near By Airport : Chennai
Accomodation :
Taj Coramandel : +91-44-5500 2827
Lee Royal Meridian : +91-44-2231 4343
Chola Sheriton : +91-44-2811 0101
The Park : +91-44-4214 4000
Connemmara : +91-44-5500 0000
Raintree : +91-44-4225 2525
Ashoka : +91-442855 3413
Guru : +91-2855 4060
Kanchi : +91-44-2827 1100
Sherimani : +91-44-2860 4401
Abhirami : +91-2819 4547
Kings : +91-44-2819 1471
Daily Poojas at Temple
Darshan Timings:
Morning - 5.00 AM to 12.00 Noon.
Evening - 4.00 PM to 9.00 PM
Details Of Pooja Timing
S.No
Pooja Details
Timings
1.
Palliyarai
5.30 AM
2.
Kala Shanthi Pooja
6.30 AM
3.
Uchi Kaala (Afternoon) Pooja
12.00 PM
4.
Sayaraksha (Evening) Pooja
5.00 PM
5.
Arthajama Pooja
9.00 PM