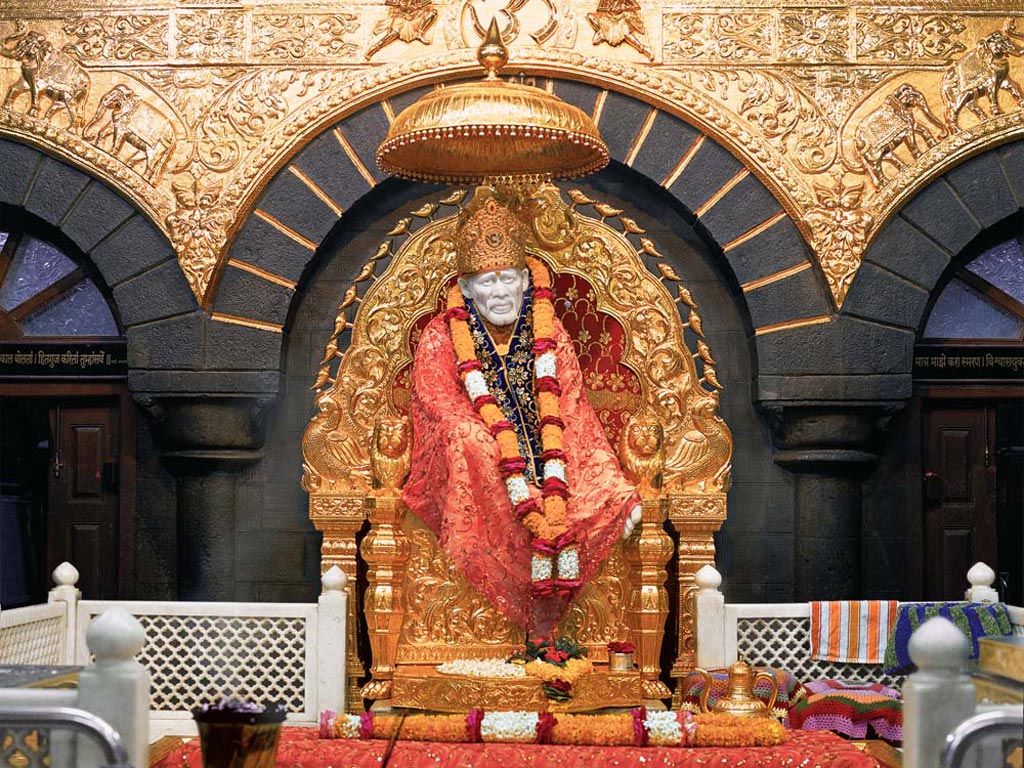 Shirdi Sai Baba Temple: Located in the state of is a famous town known as Shirdi and it is in this town Sai Baba temple is situated. This amazing temple is visited by many people all around the year. It must be noted that Manmad railway station is the name of the railway station that is close to this temple and the nearest airport is located in Nashik that is around 90 kms from Shirdi.
It is important to note that many years ago Sai Baba arrived at Shirdi and his main purpose was to spread love and peace in this world. It is superb to note that in the 19th century Shirdi Sai Baba movement was first started in Shirdi. In the initial stages there were only few followers of Sai Baba but later many people became his followers. It was in the year 1922 first Sai Baba temple was constructed in Kudal present in Sindhudurg district. It is worthy to mention that the main temple is called as Samadhi temple as the mortal body of Sai Baba was buried under it.
People visiting this temple can also see the amazing marble image of Sai Baba in his sitting posture. This temple received the idol of Sai Baba in the year 1954. Few important places to visit in Shirdi are Dwarakamayee Masjid, Chavadi, Gurusthan etc.
Daily Poojas at Temple

Temple Timing :

Morning - 4.00 AM to 11.15 PM
Daily Poojas Timing
Pooja Name
Time
Kakad Aarti
4: 30 am - 5 am
Mid Day Aarti
12:00 noon
Evening Aarti
Sunset Time
Shej Aarti
10:30 pm
Temple Closes
12.00 PM
Dhoop Aarti
11 pm (after Shej Aarti)
Chavadi and Gurusthan closes
9.00 PM
Dwarkamai (the upper part) closes
9.45 PM
Dwarkamai closes
11.45 PM