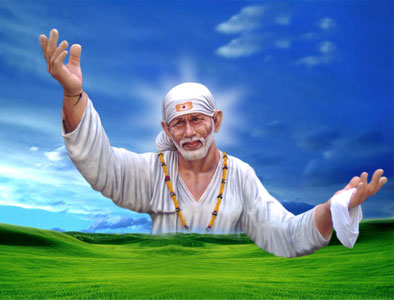 Shirdi Sai Baba Temple - (Mylapore) : Known as All India Sai Baba Samaj. This temple was built to commemorate the memory of Shirdi Sai Baba. This Saint born in Shirdi as a Hindu was brought by a muslim Fakir (Devotee) and became an exponent of Sufism. He too performed Sithu (Miracles) like his mentor. Part of the jothi (Flame) lit by him in Shirdi is here as well. On Sundays Agni Pooja is performed.
The Sai Baba Temple located at Venketesa Agraharam in Mylapore is also known as All India Sai Baba Samraj. The temple was built in commemoration of Saint Shirdi Sai Baba who became a proponent of Sufism and used to perform miracles. To the present day, the light lit by Sai Baba is still here. Other shrines like Lord Krishna and Lord Rama, the two incarnations of Vishnu are also in the temple.
Thursday is the special day for Sai Baba where the devotees throng the temple and attend the Bhajans and preachings of Shirdi Sai Baba. Agni pooja is performed on Sundays
Location : 51B, V C Garden Street, Alamelumangapuram, Mylapore, Chennai - 600 004.
Near By Railway Station : Chennai Central, Egmore
Near By Airport : Chennai
Accomodation :
Taj Coramandel: +91-44-5500 2827
Lee Royal Meridian: +91-44-2231 4343
Chola Sheriton: +91-44-2811 0101
The Park: +91-44-4214 4000
Connemmara: +91-44-5500 0000
Raintree: +91-44-4225 2525
Ashoka: +91-442855 3413
Guru: +91-2855 4060
Kanchi: +91-44-2827 1100
Sherimani: +91-44-2860 4401
Abhirami: +91-2819 4547
Kings: +91-44-2819 1471
Daily Poojas at Temple
Darshan Timings :
Morning - 5:45 AM to 2:00 PM
Evening - 3:00 PM to 9:00 PM
On Thursday it is open from 5:00 AM to 10:30 PM