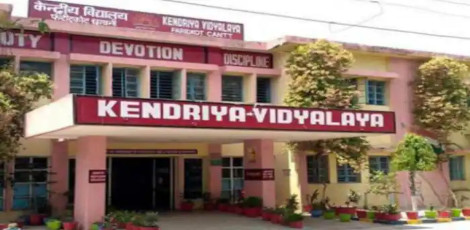 <!— LinkAdsResp16Jun2017 —>
It has been announced that admissions are open for 1st standard children in all Kendriya Vidyalaya schools, and applications may be submitted online from March 27th.
In a notification released by Kendriya Vidyalaya Sangatan, which manages all Kendriya Vidyalaya schools, it is mentioned that "online applications for admission to 1st standard in Kendriya Vidyalaya schools are scheduled to commence on March 27th at 10:00 AM and will conclude at 7:00 PM on April 17th."
Complete details regarding admission for 1st standard can be accessed at the website www.kvsonlineadmission.kvs.gov.in. The age of the child applying must be six years as of March 31st, 2023.
Guidelines for admission of students have been released on the website www.kvsangathan.nic.in.
Apart from admission for 1st standard, if vacancies are available for 2nd standard and higher classes, applications for admission in these higher classes will be received at the relevant Kendriya Vidyalaya schools from 8:00 AM on April 3rd to 4:00 PM on April 12th.
Filled applications for classes above 1st standard must be submitted to the principal of the concerned Kendriya Vidyalaya school. These applications will be received only if vacancies are available in the classes as submitted.