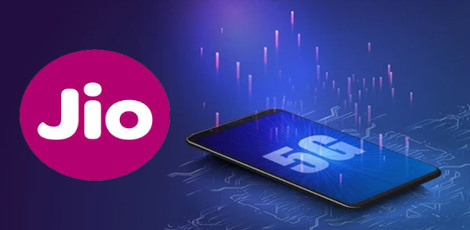 <!— LinkAdsResp16Jun2017 —>
Information is gathered that Reliance Jio, one of the premier Telecommunication Service Companies in India, is all set to launch sales of Reliance Jio 5G cell phones at Rs. 8000/- to Rs. 12000/- once the 5G spectrum reaches a good limit!
Reliance Jio has undertaken this promotion effort while already enjoying a premier position attracting customers with the features of 5G smartphones, Reliance Jio has launched this plan as a measure to consolidate its No.#1 position in the field!
As per the report received on a survey conducted by The Counterpoint Research, on its efforts to attract lakhs of 2G cell phone users by joining with Google and producing the Jio Phone Next 4G phone thus attracting the customers to 4G network. The same technique is one adopted again by Reliance Jio for the 5G launch!
This scheme is being designed and launched with a double-pronged approach! In another word, the scheme will ensure that Reliance Jio`s premier position in this business even in the 5G era and also the plan to launch a low-priced 5G mmWave+sub-6GHz cell phone by 2024 which will ensure that Reliance Jio attains No, #1 position even in the sales of cell phones!!