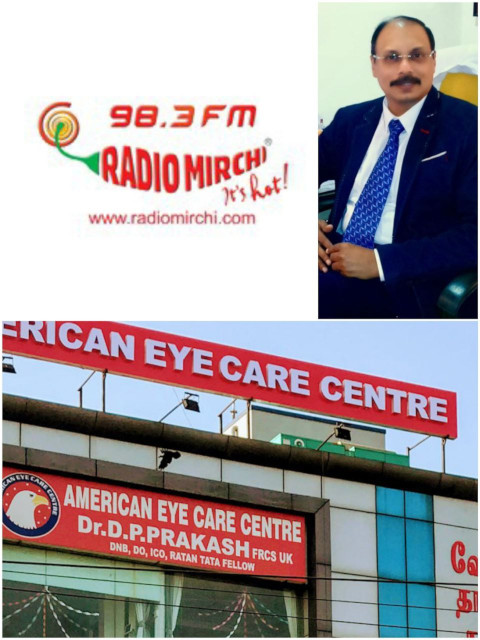 <!— LinkAdsResp16Jun2017 —>
American Eye Care`s Dr. Prakash recently took to the airwaves on Mirchi 98.3 FM to raise awareness about World Glaucoma Week. In his 30-second public awareness campaign, Dr. Prakash highlighted the importance of early detection and treatment of glaucoma, a leading cause of blindness worldwide.
Dr. Prakash emphasized the need for regular eye check-ups, especially for individuals over the age of 40, as early detection of glaucoma can help prevent vision loss. He also urged listeners to be aware of the risk factors for glaucoma, including family history, diabetes, and high blood pressure, and to consult with an eye care professional if they experience any symptoms such as blurred vision, eye pain, or seeing halos around lights.
American Eye Care is committed to promoting eye health and preventing vision loss in our community. As part of our ongoing efforts, we encourage everyone to take proactive steps to protect their vision and get regular eye exams. Together, we can work towards a future where preventable blindness is a thing of the past.