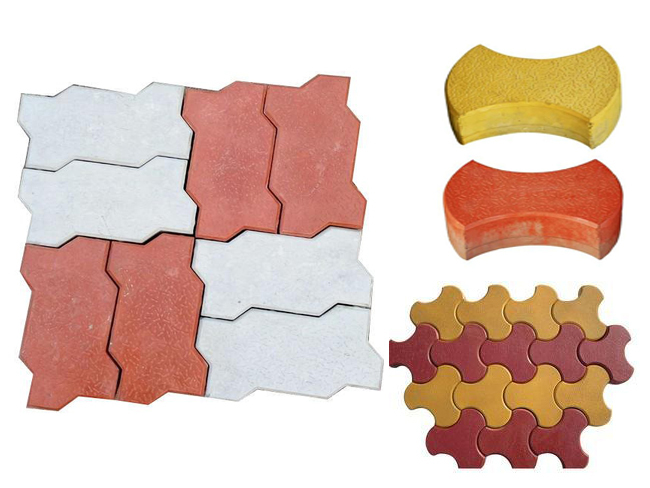 <!— LinkAdsResp16Jun2017 —>
Paver blocks offer a versatile solution for enhancing outdoor areas like patios, walkways, and driveways. With a range of shapes and sizes to choose from, you have the creative freedom to design unique patterns. This guide will help you navigate the world of paver blocks and select the most suitable shape for your project.
What Are Paver Blocks?
Paver blocks, crafted from materials such as concrete, clay, or natural stones, are a popular choice for landscaping endeavors. They are instrumental in creating pathways, patios, and driveways, offering a variety of shapes, sizes, and colors to tailor your outdoor space to your preferences.
Varieties of Paver Blocks: A Quick Overview
Paver blocks come in various shapes and materials, each serving specific purposes:
1. Clay Paver Blocks:
These eco-friendly blocks are ideal for wall and pillar construction. They maintain their natural shades and resist fading over time.
2. Concrete Paver Blocks:
Available in a wide range of colors, concrete blocks feature both smooth and rough surfaces. They are commonly used for areas that need to support heavy loads, such as pavements.
3. Plastic Paver Blocks:
Crafted from recycled plastics, these blocks help reduce plastic waste and are environmentally friendly.
4. Stone Paver Blocks:
Natural stones are cut and placed on a foundation consisting of compacted stone and sand to create these paver blocks. They offer a distinctive and enduring look.
5. Rubber Paver Blocks:
Made from recycled rubber, these blocks are popular for outdoor applications like patio flooring, deck surfaces, pool decks, walkways, and playgrounds. Different pigments are often added for aesthetics.
6. Regular Paver Blocks:
These blocks interlock or fit closely together without gaps. They are commonly used in high-traffic areas such as parking lots, footpaths, and basements.
7. Permeable Paver Blocks:
Designed to allow water drainage, these blocks find use in gardens, pathways, and backyards, helping manage water flow effectively.
We Offer the Best Prices in Chennai!
When it comes to paver blocks, we pride ourselves on providing competitive prices without compromising on quality. Contact us today to explore our range of paver blocks and find the perfect fit for your project.
Contact us: