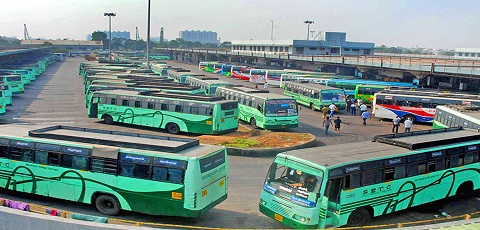 <!— LinkAdsResp16Jun2017 —>
Good news for those going to their native places in TN!!
The transport department would run additional buses from Chennai to other districts in Tamil Nadu till Friday. It is now said that the transport depot has taken into consideration the heavy pre-booking of bus tickets ahead of Milad-un-Nabi on Thursday and Gandhi Jayanthi on Sunday.
It was brought out by a senior officer of the transport dept that more than 650 buses along with the regular buses would be operated. The long weekend plus tickets booked through the SETC website were considered for this important decision. He hinted that 400 special buses would be operated between the districts in TN in the week from Wednesday. On 2nd of October, extra buses would run and these buses would help those who are returning back to Chennai from other districts in TN.