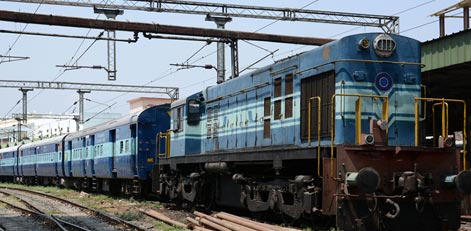 <!— LinkAdsResp16Jun2017 —>
Chennai, India - The Southern Railway has announced a temporary suspension of express train services between Chennai Central and Tirupati. The interruption is due to essential railway development work planned in the Renikunda area. As a result, the following express trains operating on this route will be canceled from September 28 to October 12:
1. Saptagiri Express (No: 16057) departing from Chennai Central at 6.25 am.
2. Tirupati Express (No: 16053) departing at 2.15 pm.
3. Garudathiri Express (No: 16203) departing at 4.35 pm.
Similarly, the following trains departing from Tirupati will also be canceled during this period:
1. Garudatri Express train (No: 16204) departing from Tirupati at 6.25 am.
2. Chennai Central Express train (No: 16054) departing at 10.10 am.
3. Saptagiri Express train (No: 16058) departing at 6.05 pm.
Travelers planning to use these services are advised to make alternative arrangements during this temporary suspension.