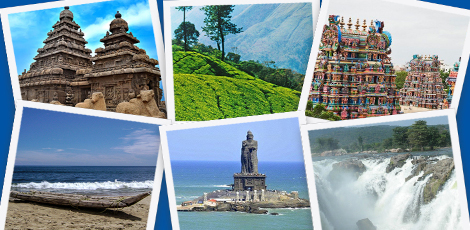 <!— LinkAdsResp16Jun2017 —>
The wildlife in the Western Ghats has been affected by the visitors!!
It is known that Western Ghats in TN is a popular tourist spot as many visit with their families and friends. It is a fact that this has affected the wildlife in the Western Ghats. Now, the state forest department wants to improve 13 tourist spots present in the Eastern Ghats. By this, the tourists would be diverted from West to East.
New ecotourism spots:
Various places in the Eastern Ghats that would be developed as an eco-tourism spots would be Kurumbapatti, Yercaud, Aiyur, Denkanikottai, Hogenakkal waterfalls, Kollimalai, medicinal plants conservation area, Akash Ganga waterfalls, Yelagiri, Amrithi, Jamnamarathur, Beeman waterfall and Kular cave located in the districts belonging to Salem, Krishnagiri, Dharmapuri, Namakkal, Thirupathur and Thiruvannamalai. This was according to a dept document.
As high footfalls in the Western Ghats have negatively impacted the wildlife there, there is a need now to divert the visitors from Western to Eastern Ghats. This was pointed out as the main objective behind developing new eco-tourism spots. It is now said that ecotourism would be promoted in the new sites involving forest dept and other stakeholders.
Not only the lesser known spots in the Eastern Ghats would be upgraded but the TN govt would also revitalise 155 tribal villages in districts like Dharmapuri, Hosur, Erode, Sathy, Hasanur, Namakkal, Salem, Trichy, Thirupathur, Thiruvanamalai, Dindigul, Attur, Vellore, Villupuram. By this, the biodiversity in these places would be conserved and the livelihoods of the natives would be improved.
Skill development training etc:
It is noteworthy that the livelihoods of the natives would be improved by capacity building and skill development training for the youths. The tribal families would be provided with free LPG connection also. Regarding heritage conservation, steps would be taken to make better paths, resting facilities, solar lights, borewells, shade trees, RWH structures and CCTV etc.
Under the TN Biodiversity Conservation and Greening Project for Climate Change Response, this project would be implemented and funds of Rs 920 crores would be received from JICA. It was brought out that this project would be implemented for 8 years from FY 2023 to FY 2030.