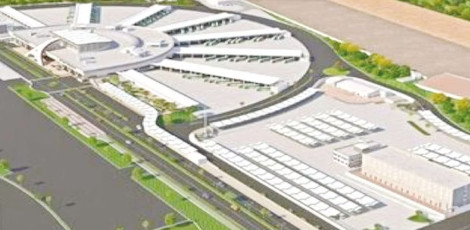 <!— LinkAdsResp16Jun2017 —>
Soon, the existing road near the Kilambakkam bus terminus would be widened by the CMDA or Chennai Metropolitan Development Authority for the free movement of omni busesetc. It is mentioned that CMDA would bear the cost for the road widening.
To widen Ayyachery to Meenachipuram Road for a total length of 1.2km from GST Road, the CMDA would bear Rs 7.56 crores. This was according to a GO from the Highways and Minor Ports Dept. As a deposit work, the road widening work would be done by the Highways dept.
At present, the road is just 5.5m in width and this might not be sufficient for the free movement of omni buses etc in large numbers. Information gathered is that the road would be converted into a 2 lane road. Just a few days back, Mr. Sekar Babu, minister for CMDA spoke regarding the widening of the roads near the Kilambakkam bus terminus to manage traffic congestions etc. He also took part in meetings with some transport officials and police dept officials. There are also possibilities of constructing a roundabout in Guduvanchery by CMDA.
It is learnt that the road from Madambakkm to Manivakkm would be widened for 7kms. Not only that, about 18kms road from Kandigai to Guduvanchery would also be widened.