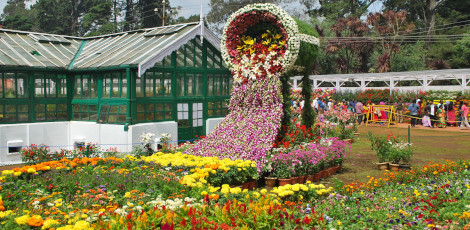 <!— LinkAdsResp16Jun2017 —>
The review meeting for the government-organized annual flower show for this year (2023) was conducted yesterday, Wednesday, 29th March.
In this regard, Amrith, the collector of Nilgiri district, informed that:
"The summer annual show at Ooty is set to commence on 6th May with a vegetable show at Kothagiri. This vegetable show will be held for two days on the 6th and 7th of May.
The 10th Perfume Show is scheduled to be held at Koodalur from 12th April until 14th April, for three days.
The 18th Rose Flower Show is scheduled to be conducted at the Rose Park, commencing on 13th May and concluding on 15th May, for three days.
The 125th annual Flower Show will be conducted at the Ooty Government Botanical Garden, commencing on 19th May and concluding on 23rd May, for five days.
The 63rd Fruit Show is scheduled to be conducted at Sim`s Park in Conoor, commencing on 27th May and concluding on 28th May, for two days.
The District Administration, the Department of Horticulture, and other related departments are undertaking the preparatory arrangements.