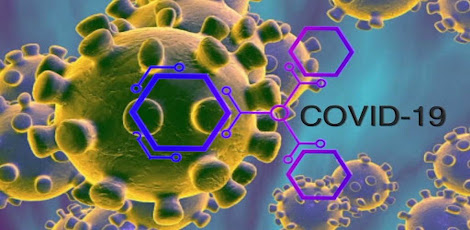 <!— LinkAdsResp16Jun2017 —>
From the year 2020 onwards, Coronavirus has taken the world by storm and it has been creating many issues for the people across the world.
Now, in India the number of cases has been increasing once again and this has been creating huge fear on the faces of many.
It is now brought out that the overall management and treatment of Covid-19 cases at the hospitals in Chennai have changed. Truth is that the Covid-19 symptoms have changed in the last 2 years and there has been change in the pattern and severity of the illness.
The symptoms of Covid-19 infection like loss of smell/taste have become less common now and there are other symptoms like diarrhoea, fever and back pain etc in the people now. This was according to Dr. Subramanian Swaminathan, director of infectious diseases department at Gleneagles Global Health City Hospital in Chennai.
Symptoms like fever and respiratory problems have been identified in many kids now but they might not be severe. In the first as well as in the second Coronavirus infection wave in Chennai, respiratory issues were present but now the respiratory illness is not common in the adults.
It is learnt that the domestic transmission of the infection is inevitable. The family members might get infected though they might not show symptoms. In the last few months, providing adequate quarantine for the affected patients has gone down.
Now, many Covid-19 patients show a mixed range of symptoms and these symptoms might even reveal other health issues and co-infections like influenza, dengue etc. According to Dr. Suresh Kumar, infectious diseases consultant at Apollo Hospitals in Chennai it was very clear that the patients with comorbidities, elders and those who are unvaccinated visiting the hospital within 5 to 7 days of onset of symptoms have been treated with Remdesivir for Covid-19 infection for 3 days.
Every individual`s health is different and other medications for Covid-19 infection would be based on their health condition. These include mild injectable medicines, supportive therapy, paracetamol, antibiotics and antivirals etc.
One of the most important challenges in the Covid-19 treatment is the presence of co-infections. Therefore, the people must get themselves tested compulsorily if they experience any symptoms.
To identify the cases at the earlier stage, increase in the testing has been emphasised by the doctors. This was mainly to avoid any delay in the treatment. It is true that the treatment could be challenging especially for the high risk category.