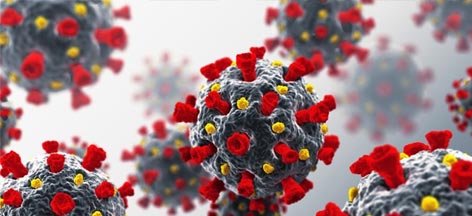 <!— LinkAdsResp16Jun2017 —>
The spread of Coronavirus infection in Tamil Nadu is very high now. There were 28561 Covid-19 cases on Thursday, 20th of January in the state of Tamil Nadu and all the districts reported more than 100 Covid19 cases. This has caught the attention of many. On Wednesday, TN had 1.70lakh active cases but on Thursday there were 1.79lakhs of active cases. Remaining 35 districts barring Chennai, Kallakurichi and Madurai districts had more fresh Covid-19 cases yesterday.
In the Coimbatore district, there was the sharpest rise in the number of cases yesterday and cases increased to 3390 and it was 3082 on Wednesday. From 8007 fresh or new Coronavirus cases on Wednesday, the fresh cases dipped to 7520 in Chennai yesterday. As many as 20196 fresh cases were reported in Chengalpet district and was followed by Kanniyakumari district with 1148 fresh cases. In Perambalur district, just 123 fresh cases were reported and were followed by districts like Sivaganga and Ariyalur with 138 and 145 fresh cases respectively.
The health minister Mr. M. Subramanian spoke about how the increase in the rural areas was mainly due to travel plus increased festival activities etc. He added that every day symptomatic persons are tested and on Thursday 1.48lakhs samples were drawn for RT PCR tests.