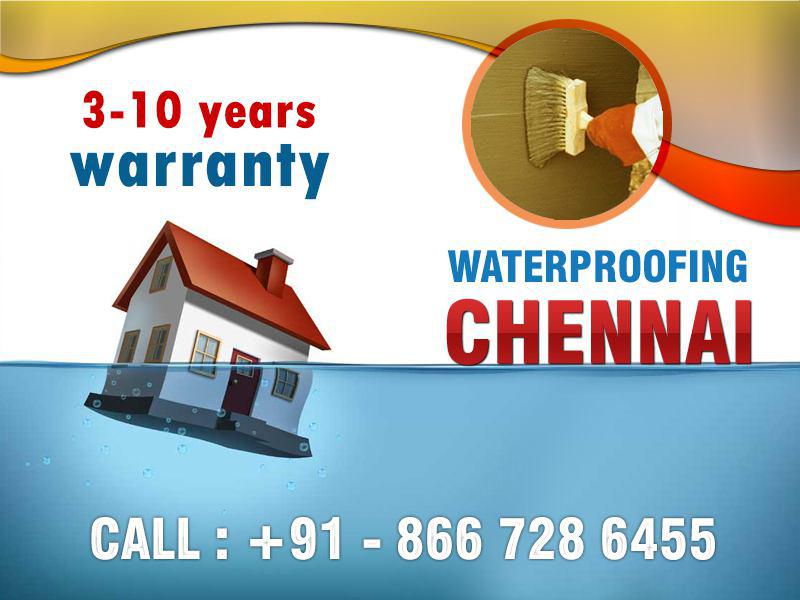 <!— LinkAdsResp16Jun2017 —>
With the monsoons on the way for the year, Chennaites need to check out what Waterproofing is. How many of you are aware of the technique? Waterproofing is the method of protecting your house from water infiltration and keeping the humidity less, thus protecting everything present in the home safe and damage-free.
Why should you waterproof your home?
Any and every house needs to be kept waterproof, because during monsoon season, the interiors need to be dry, because water infiltration may cause damage to the building structure and insect infestation easily!
By waterproofing at the time of construction, you can avoid the possible damages and harm to your building.
Water seepage, infiltration, insects, etc are some of the common troubles you may probably face during monsoon. So, gaining a basic knowledge will definitely help you in this regard.
Types of waterproofing:
Listed below are some of the most common types of water proofing practiced in cities like Chennai:
Epoxy Waterproofing:
Here, a 2-component resin-based waterproofing is done. While one part is made of epoxy resin, the other one is a curing agent. Both these components are mixed together and made into a thin solution like water.
The mixture will have properties similar to that of a solvent-based epoxy composition. Make sure to choose products that are free from solvents. Epoxy is safe to use in any building, to note.
Protective coating:
There are several benefits of protective coating as well. It provides universal strainers for light shades, prevents moisture, and resistant to chalking and flaking. Its properties make it bond well with concrete, asbestos, mild steel, etc.
On areas like Chajjas, external vertical walls, sloppy roofs, roof terrace, stone walls, etc, these are suitable.
Polyurethane Sealant:
Joints and corners of any building can be sealed and secured with polyurethane sealant. It has elastic nature and is weather resistant. Its excellent adhesion property and non-saggy and water tight nature makes it suitable to all kinds of surfaces.
Chemical-based:
The advantage of chemical-based waterproofing is that it resists the growth of fungus or micro-organisms. It is suitable for use in all climatic conditions, and is non-toxic as well. with concrete and masonry, these chemical-based ones can easily get mixed. They are water resistant as well and form tough film upon curing. Epoxy coating, bituminous polyurethane coating, polymer coating, etc are some of the available varieties.
They come with acrylic elastomeric dust proof coating and polyurethane waterproof coatings.
Considering the possible damages that monsoon can bring with it, it is better that you construct your home with waterproofing one on it so that you need not worry when the scenarios turn worse. Pick your best choice from the available options and treat your home the best. Your home is after all your most precious property to cherish throughout life.