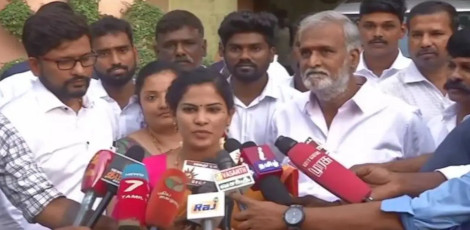 <!— LinkAdsResp16Jun2017 —>
Hereafter, the grievances of the public would be sorted out fast. Thanks to the new Mayor in search of a public project.
It is learnt that Chennai Mayor R.Priya would be making her presence felt in Royapuram zone belonging to north Chennai. She would be receiving the request petitions of the public directly.
According to the press release, Mayor of Chennai Corporation R. Priya has announced that in the financial report for 2023-24 the `Mayor in search of the people` project would be implemented to identify the grievances of the public and take immediate action.
The programme would be inaugurated today by Chennai Mayor Priya. In the first phase, the Mayor would be present at the Deputy Commissioner of north region in Royapuram zone in Chennai between 10am to 1pm and would be receiving request petitions from the public and taking action.
It is now said that the people belonging to the Royapuram zone in north Chennai could take part in this Makkalai Thedi Mayor camp.
The public could benefit by submitting their petitions directly to the Mayor regarding the basic facilities such as road facility, rain water drains facility,electric lights, toilets plus others like birth and death certificates, property tax/ business tax,disposal of garbage removal of encroachments, park and playgrounds etc.