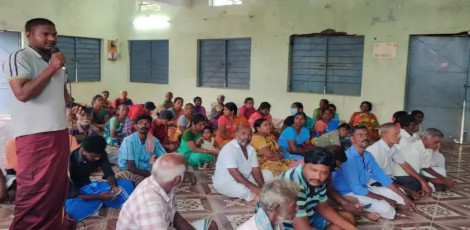 <!— LinkAdsResp16Jun2017 —>
On Thursday, 23rd of March 2023, meeting of the secretaries of ward committees and area sabha under Greater Chennai Corporation or GCC took place. This has caught the attention of many now. In this meeting, the details of the roads and areas in all the 200 wards belonging to GCC were presented. There were some discussions about the SWM and engineering plans etc. A decision on the placement of additional bins was taken in the meeting.
It must be noted that places of households where the collection of waste was not carried out were identified. Creating awareness regarding source segregation was achieved in the meeting. Steps to fight mosquito menace in Chennai were also discussed. Suggestions and improvements were made regarding the maintenance of parks in Chennai.
In addition, there were also presentations about the restoration of road cuts, filling potholes along with road relaying, street lights functioning etc in the meeting yesterday.