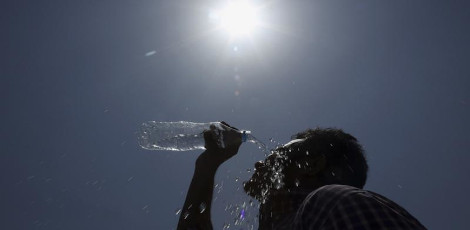 <!— LinkAdsResp16Jun2017 —>
Chennai, the capital city of Tamil Nadu, witnessed an extraordinary heatwave as temperatures soared to unprecedented levels, marking the hottest June day in the past 10 years. The scorching heatwave, which affected not only Chennai but various regions across Tamil Nadu, has sparked concerns and highlighted the urgent need for precautionary measures.
According to the latest reports from Tamil Nadu Weatherman, a renowned private weather blogger, the city of Chennai and its suburbs experienced exceptionally high temperatures. Nungambakkam, located in Chennai, recorded a sweltering 41.9 degrees Celsius, surpassing the previous record of 41.8 degrees Celsius set on June 8th, 2014.
The intense heatwave extended beyond Chennai, impacting several areas in Tamil Nadu. Villivakkam and Chembarambakkam topped the list of locations with the highest temperatures, reaching a scorching 42.6 degrees Celsius. Meenambakkam closely followed at 42.4 degrees Celsius. Other areas such as Vanagaram, Madhavaram, Potheri, Puzhal, Nungampakkam, Guindy, Tambaram, Taramani, Nandanam, MRC Nagar, and Pallikaranai also experienced temperatures above 40 degrees Celsius.
The heatwave`s effects were not confined to the capital city alone. Other regions in Tamil Nadu also endured high temperatures. Tiruvallur recorded 41.5 degrees Celsius, while Tituttani reached 41.3 degrees Celsius. Puducherry, Vellore, Cuddalore, and Chidambaram reported temperatures above 40 degrees Celsius as well.