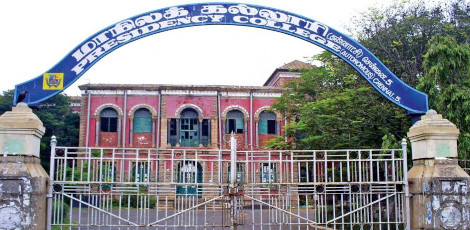 <!— LinkAdsResp16Jun2017 —>
Chennai State College has emerged as the top choice for undergraduate admissions in Tamil Nadu, as it received an astounding 3 lakh applications for the academic year 2023-24. The online application process, launched by the Higher Education Minister Ponmudi on May 8, witnessed an overwhelming response from students across the state.
Out of the numerous government arts and science colleges, Chennai State College secured the first position by garnering the highest number of applications. Following closely, Government Arts College in Coimbatore secured the second position, while Ambedkar Government Arts College in Vyasarpadi, Chennai, attained the third position.
Raman, the principal of Chennai State College, expressed his delight at the record-breaking number of applications received. Last year, the college received over 95 thousand applications for a mere 1,140 seats. This year, the number skyrocketed to a staggering 1,20,304 applications, making it the most sought-after government college in Tamil Nadu. The college witnessed an increase of over 25,000 applications compared to the previous year.
The competition for admission to Chennai State College is fierce, with an average of 106 applicants vying for a single seat. B.Com and Chemistry courses emerged as the most popular choices among the applicants, receiving an overwhelming number of applications. Notably, the Tamil department experienced a significant surge in applications, with 9 thousand students expressing their interest. The increased importance given to the Tamil language by Chief Minister M.K. Stalin is believed to have played a role in this trend, earning praise from Raman, a Tamil professor.
Apart from B.Com (General) and Chemistry, courses in B.Sc and Computer Science also attracted a large number of applications this year. The admission process will proceed with consultations for special categories from May 29 to May 31. The first general consultation will take place from June 1 to June 10, followed by the second general consultation from June 12 to June 20. The classes for first-year students are scheduled to commence on June 22.
The admission process for Tamil Nadu Government Arts and Science Colleges is based on a rank list prepared by each college. Among the top-ranking colleges, Chennai State College leads the way with 1,140 seats, followed by Coimbatore Government Arts College with 1,433 seats, Vyasarabadi Government Arts College with 829 seats, and Ranimary College Chennai with 1,484 seats.
Several Chennai colleges also witnessed a surge in applications, reflecting the high demand for quality education. RK Nagar Government Arts and Science College received a staggering 20,141 applications for 590 available seats. Qaide Millat College for Women received 19,154 applications for 968 seats, Nandanam Government Boys Arts College received 18,127 applications for 1,132 seats, Bharti Girls College received 17,940 applications for 1,260 seats, and Thiruruvottiyur Government Arts and Science College received 3,839 applications for 330 seats.
The remarkable response to undergraduate admissions in Tamil Nadu showcases the enthusiasm and aspirations of students in pursuing higher education. Chennai State College`s dominance in attracting a vast number of applicants solidifies its reputation as a preferred institution for quality education in the state.