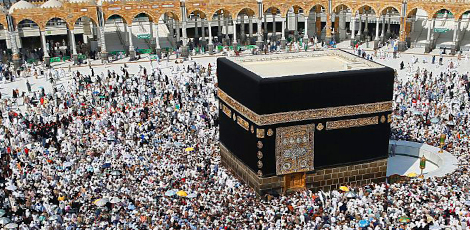 <!— LinkAdsResp16Jun2017 —>
Tamil Nadu State Hajj Council, on behalf of the All India Hajj Council, invites applications for the Hajj Pilgrimage for the year 2023!
Interested citizens MSUT APPLY ONLINE!
Website : https://hajcommittee.gov.in/.
OR
Download the India Hajj Council App "HCol": and apply through this APP by filling out the application.
NOTE THAT THE APPLICANTS CAN APPLY FREE OF COST!
APPLICANTS MUST HAVE GOT CORONA VACCINATED TWICE!
THEY MUST POSSESS A PASSPORT WHICH IS READABLE BY MACHINE - ESPECIALLY THE FIRST AND LAST PAGES OF THE Passport and a clear passport-size photo with white background, a cancelled cheque from the applicant`s Savings Bank account, OR a copy of the Bank Savings Account Passbook, and a copy of the Address-proof - these also must be uploaded along with the application!
For this year 2023, Hajj Pilgrims can join the Chennai Pilgrim Departure Place!
The GUIDELINES FOR THE Hajj PILGRIMAGE 2023 CAN BE ACCESSED ON THE INDIA Hajj COUNCIL WEBSITE: https://hajcommittee.gov.in/.
The last date to submit the filled application along with all requisite documents: is 10TH MARCH 2023.