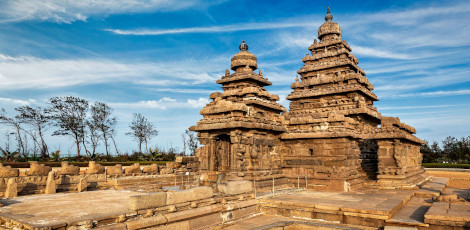 <!— LinkAdsResp16Jun2017 —>
Thanks to the Archaeology dept efforts!! People who are interested to know about the history of Mahabalipuram could feel delighted now!!
The news is that people would be able to know the history of Mahabalipuram by pressing just a button on their mobile phones. By scanning the QR Code, the people interested would be able to know the Historical details of this important place. Point is that the tourists could avail the specialised audio guided tour while they visit each monument in Mahabalipuram plus they would also be able to get details about the points of interest nearby this historical place.
Tourists from all over the world come to Mahabalipuram every year to visit the UNESCO certified heritage attractions such as Shore Temple, 5 Rathas, Arjuna`s Penance etc. The main issue for the tourists is that they cannot understand the local Tamil language and hence they were unable to know the entire culture and history of Mahabalipuram. Inspite of local guides putting efforts to explain the details of the historical place te foreigners were unable to get the real essence of this place.
In the next week, G20 summit attendees would be coming to Mahabalipuram and the Archaeology dept has facilitated the QR Code use to help these people to know about the history of each monument here. By placing the QR code tablets in front of each monument here, the tourists could experience the audio guided brief of the speciality of each attraction. It was confirmed by an official that the tourists would be able to experience the real essence of Mahabalipuram hereafter.