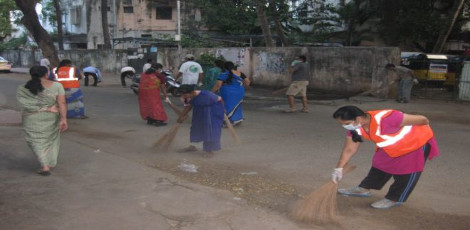 <!— LinkAdsResp16Jun2017 —>
The GCC or Greater Chennai Corporation has been taking lots of efforts to make Chennai litter free.
The news now is that by 21st of December GCC would be announcing select roads or corridors as litter free in all the 15 zones. It must be recalled that GCC made a similar proposal in 2013 but it was not implemented due to lack of manpower. The enforcement teams would be constituted by the GCC now to prevent littering on the select roads.
In each of the 15 zones, the GCC has planned to atleast 1 or 2 litter free corridors. This would be mainly to motivate the residents and traders to support solid waste management initiatives in Chennai. Before 21st December, the enforcement teams would be formed in all the 15 GCC zones.
Hotspots of illegal garbage dumping would be identified by the enforcement team and fines would be levied on those littering these spots. The various members of the enforcement team would be conservancy inspectors, conservancy supervisors plus license inspector, animation supervisor. The team would be headed by the zonal assistant executive engineer of the solid waste management dept.
The enforcement teams would keep an eye on those shops that have failed to keep 2 bins for segregation and waste disposal. Inside the limits of the Chennai Corporation, there are now 30000 such shops. It is learnt that around 45000 shops have started to segregate waste by keeping 2 bins for waste disposal. Point is that the shopkeepers were instructed not to dump waste in the SWDs.
Across the Chennai city, littering near the bus stops have become more common now. To stop this, GCC has decided to place small bins near the bus stops. For deployment of conservancy workers in the afternoon shift and for keeping small bins near the bus stops, an action plan has been submitted.