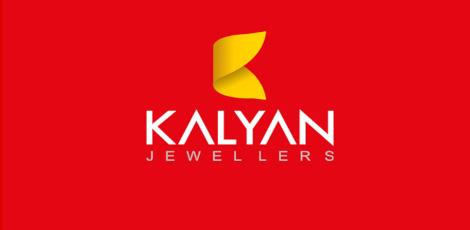 <!— LinkAdsResp16Jun2017 —>
Kalyan Jewellers, one of India`s most trusted and leading jewellery brands, has announced the launch of its Special Independence Day Offer, joining the `Azadi ka Amrit Mahotsav` campaign. Celebrating the 75th year of India`s Independence in unique style, the jewellery brand has announced an exciting bumper discount offer for patrons across the country, allowing customers to register instant benefits on their jewellery purchases.
As part of the Independence Day Offer, the jewellery brand has announced up to 75% off on wastage* on select jewellery purchases. Adding further delight to the shopping experience of patrons, Kalyan Jewellers will be giving away an additional discount of Rs.75/- per gram on the gold board rate*, the lowest in the market. Customers can avail the mega offers at Kalyan Jewellers` showrooms across Tamil Nadu. The one-of-its-kind offers are valid from 11th August to 15th August 2022 only.
Talking about the announcement, Mr. Ramesh Kalyanaraman, Executive Director, Kalyan Jewellers said, "As an Indian brand with International presence, we have always endeavoured to proudly claim our Indian-ness, while showcasing and promoting Kaarigari and craftsmanship that`s uniquely Hindustani. Even as we grow aggressively within and outside the country, our designs as well as our ethos and values, have always remained Truly-Indian. This year, as India marks its 75th year of Independence, Kalyan Jewellers proudly join the `Azaadi Ka Amrit Mahotsav` celebrations, and present to our patrons across all markets a special something to mark this occasion."
The jewellery retailed at Kalyan Jewellers is BIS-hallmarked, and goes through multiple purity tests. Patrons will also receive the Kalyan Jewellers 4-Level Assurance Certificate, which guarantees purity, free lifetime maintenance of ornaments, detailed product information and transparent exchange and buy-back policies. The certification is part of the brand`s commitment to offering the very best to its loyalists.
Kalyan Jewellers` showrooms stock popular house brands such as Tejasvi (Polki jewellery), Mudhra (handcrafted antique jewellery), Nimah (Temple jewellery) and Glo (dancing diamonds). Other sections at the showroom include Ziah (Solitaire-like diamond jewellery), Anokhi (uncut diamonds), Antara (wedding diamonds), Hera (daily wear diamonds) and Rang (precious stones jewellery).
For more information on the brand, its collections and offers, visit
https://www.kalyanjewellers.net/