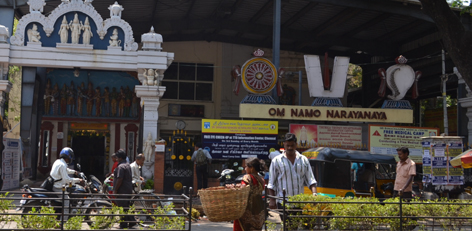 Thirumalai Thirupathi Devasthanam situated in Andhra is one of the important temples of India. The Information centre for this temples is Thirumalai Thirupathi Devasthanam. People who like to commute to Thirupathi from Chennai can receive all information from here. This office functions on Saturdays and Sundays. This devasthanam will be closed every month 2nd Monday all Tuesdays and other national holidays.
Location : Thirupathy Devasthan Information Centre, 50, Venkata Narayan Salai,
T.Nagar, Chennai-600 017.
Tel : 24343535, 24346219.
For More Details Click here