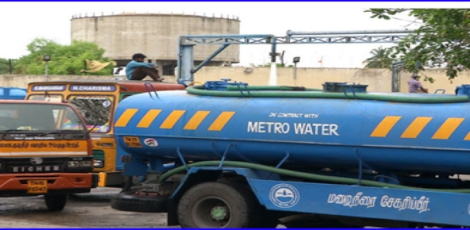 <!— LinkAdsResp16Jun2017 —>
Chennai Metro Water has taken a significant step towards a cashless payment system for water, sewer tax, and charges. Starting from October 1, the utility will cease accepting cash payments for these services, as announced in a press release.
To facilitate smooth and hassle-free transactions, Chennai Metro Water has encouraged consumers to opt for digital payment methods. Payments can be made through various digital channels, including e-seva centers, online platforms, and through cheques and demand drafts. Cash counters will no longer be operational after September 30.
This transition aims to eliminate long queues at counters and promote the adoption of digital payment solutions. To accommodate cheque and demand draft payments, Chennai Metro Water has provided drop boxes at all its area depot offices. Additionally, consumers can use UPI, QR code, and PoS modes to remit their tax and charges.