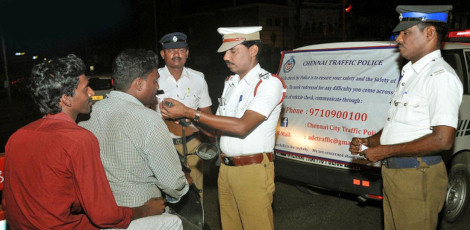 <!— LinkAdsResp16Jun2017 —>
In an effort to enforce the Motor Vehicle Act and reduce road traffic accidents, the Chennai Police Department has announced that movable properties of those who fail to pay fines for drunk driving will be seized. According to a statement by the department, steps are being taken to inform violators about their pending cases and summon them in person to complete the cases. In the last week alone, call centers have resolved over 5,700 pending cases of alcoholism and collected fines totaling over Rs. 5.9 crore.
This move is aimed at curbing the growing trend of drunk driving and ensuring road safety. By seizing movable properties of violators who fail to pay fines, the department hopes to deter others from committing similar offenses. This step is expected to make the process of collecting fines faster and more efficient for the police department.
Citizens are encouraged to follow traffic rules and regulations and avoid drunk driving to ensure their safety and that of others on the roads.