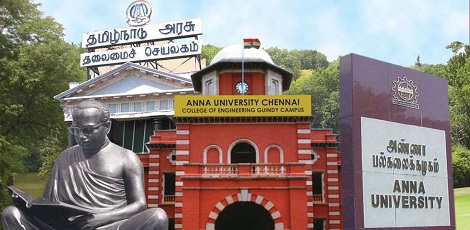 <!— LinkAdsResp16Jun2017 —>
Gone are the days when an engineering graduate from the popular Anna University was able to get a job easily in the industries based on his or her educational qualification.
These days, with lots of competitions around, only the best students from AU have been able to get jobs in the industries. In the future, getting jobs in the industries won`t be an issue for the engineering graduates from AU.
For this, industry experts have been roped in by the famous Chennai based Anna University or AU now. The main purpose is to enhance the skills of the students and to make them more employable.
At the university campus colleges and in the affiliated colleges, experts belonging to several fields would be conducting classes. They would help the students to know about the requirements of the industries and prepare the students for the jobs.
For the students belonging to the first and second semester, Cambridge English would teach English language skills to the students. Likewise, Microsoft would teach Microsoft Excel, Outlook for the students belonging to the third semester. Mathcad would be teaching the students belonging to the fourth semester. It is known that Mathcad is a computer software used for verification, validation and documentation of mathematical calculations in engineering.
The fifth semester students belonging to the engineering would be given training by engineering stream specific industry experts for upskilling these students. The civil engineering 5th semester students would be taught by L& T Edutech. It is a known fact that this is a leading construction company that has ventured into the education sector. This company would be bridging the gap between industry and academics.
It must not be forgotten that just recently Anna University has revamped the syllabus that was there for two decades.This was as per the VC of AU Mr. Velraj. For meeting the demands of the job market, training programmes have been identified by AU. Anna University would be joining hands with TN Skill Development Corporation or TNSDC to increase the skills of the engineering students.
Here, the training programmes have been identified by AU for the students and TNSDC has roped in the industrial experts