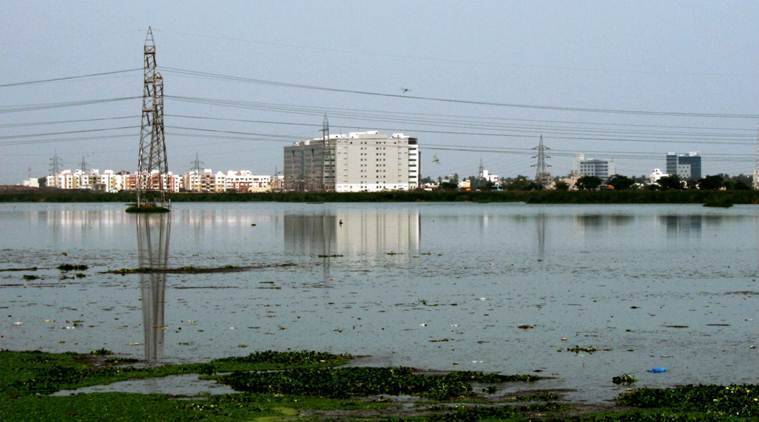 <!— LinkAdsResp16Jun2017 —>
Obstructions to the flow of rainwater have led to flooding in Chennai during monsoon season and one such area is Pallikaranai Marshland in south Chennai. Mr. K. N. Nehru, municipal administration minister has given orders to the civic agencies to find out the solutions for removing the obstructions to the rainwater flow.
By 30th September, important drains belonging to the flood affected areas in core Chennai localities would be developed. It is said that most of the drains in added areas would be completed later on.
In Chennai, flood mitigation projects were inspected by officials in the presence of GCC Commissioner Mr. Gagandeep Singh, Mayor R. Priya and the health minister Mr. M. Subramaniam. The officials explained that more than 35% of the storm water drains or SWD in Chennai have been completed. While digging the stretches for the development of SWD, officials have been cautious that there were no power outages. This has slowed down the work.
Perungudi zonal officer was busy explaining to the minister and various officials about the Pallikaranai Marshland and metro water pipelines obstructing the water flow. Behind the National institute for Wind Energy, there was a similar obstruction and a 45m stretch in the marshland was available for the flow of stormwater. To ease the water flow, temporary evacuation under the pipeline was instructed by the municipal administration minister.
A drain that was passing through a private land into Veerangal Odai was also inspected by the officials. In the Mahalakshmi Nagar, 8th Cross Street, the officials were busy inspecting the SWD. In ward 175, the minister inspected the desilting work at Brindavan Nagar Main Road.
The minister mentioned that building a retaining wall with pillars along the stretch for the safety of the general public was essential and for that he gave orders to the GCC Commissioner.