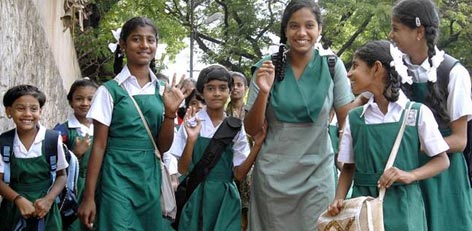 <!— LinkAdsResp16Jun2017 —>
The summer vacations for the TN school students have been extended now for a week and the students and parents are very happy regarding this.
On Thursday, the school education minister Mr. Anbil Mahesh Poyyamozhi mentioned that the schools would not be re-opened early. He added that if re-opened early, then action would be taken. The TN schools would reopen on 7th of June is known.
It is noteworthy that a private school at Ramapuram in Chennai reopened on Thursday without following the order and an issue erupted.
The minister explained clearly that due to the scorching heat now in the city the reopening of the schools have been postponed till 7th June to help the students and teachers. The schools must not open early. He concluded that the authorities would investigate and take action against those schools that reopen early. It is important to mention that necessary orders have been issued to the authorities regarding the reopening of the private matriculation schools.