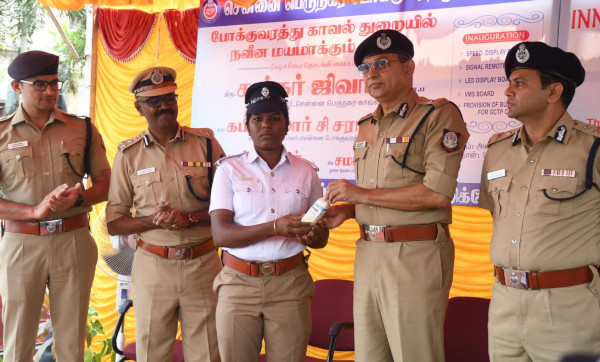 <!— LinkAdsResp16Jun2017 —>
The Chennai Metropolitan Police Commissioner, Shankar Jiwal, has launched four new technology projects aimed at modernizing the traffic police in Chennai. The Chennai Metropolitan Traffic Police has been implementing concrete initiatives to ensure road safety and smooth traffic flow through traffic enforcement, education, and engineering. By leading the way in the use of technology for traffic enforcement and awareness, the Chennai Metropolitan Traffic Police is making significant strides towards improving traffic conditions in the city.
To modernize the Chennai Metropolitan Traffic Police Department, Commissioner Shankar Jiwal has issued an order for the installation of six speed display boards, 45 multi-purpose message boards, 139 LED traffic light boxes, and 170 remote control signals, at a total cost of Rs. 4,21,99,230 crore. The Commissioner of Police inaugurated the operation of four of these state-of-the-art devices today (15.03.2023) at Anna Road, near Spencer Signal.
The implementation of these technological advancements is expected to enhance traffic management and ensure better safety for motorists and pedestrians alike.