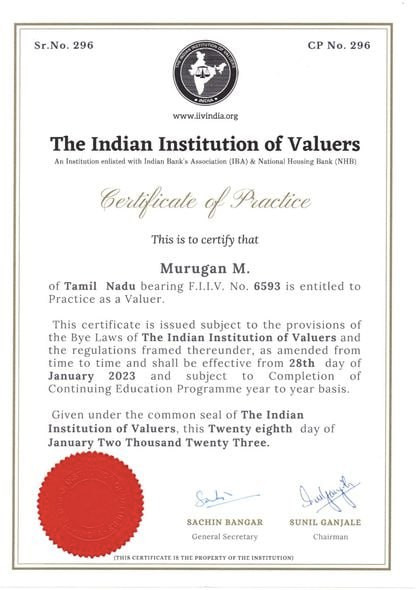 <!— LinkAdsResp16Jun2017 —>
The Indian Institute of Valuers is proud to announce the certification of Mr. Murugan as an Approved Valuer. Mr. Murugan has demonstrated exceptional knowledge and expertise in the field of valuations and has passed the rigorous evaluation process set forth by the IIV.
As an Approved Valuer, Mr. Murugan is now recognized as a trusted professional in the valuation industry and is authorized to conduct valuations for a wide range of assets, including real estate, machinery and equipment, and intellectual property.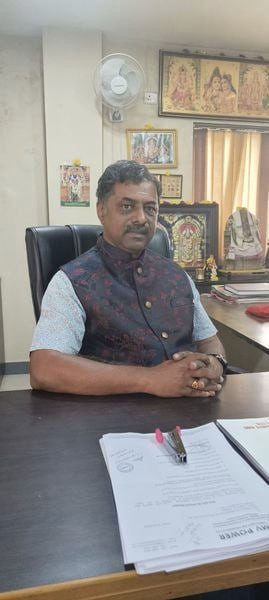 The certification program offered by the IIV is designed to ensure that Approved Valuers have the necessary knowledge, skills, and experience to provide accurate and reliable valuation services. The program covers a range of topics, including ethics, market analysis, and valuation methodology.
In recognition of his achievement, Mr. Murugan was presented with a certificate of recognition by the Indian Institute of Valuers.