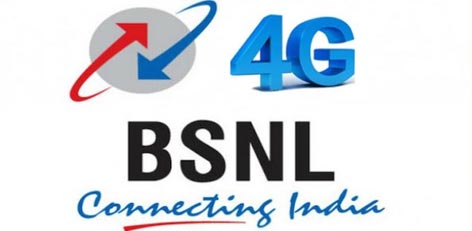 <!— LinkAdsResp16Jun2017 —>
The Director of the Mobile section of BSNL, Sandeep Govil, has informed that BSNL is set to launch its 4G Services in December.
Director Sandeep Govil and Tamil Nadu Circle General Manager Vinod shared in an interview:
"A detailed review was conducted regarding the performance of BSNL Mobile Service in Tamil Nadu and the launching of 4G services. Production orders have been released to TCS, C-Dot, and Tejas Companies for the manufacture and supply of the equipment required for the installation of 4G services (signal towers, etc.) in India itself.
In the next 1 year, 1.20 Lakhs 4G signal towers are to be installed. Out of this, 1400 new towers are to be installed in the State of Tamil Nadu, and the up-gradation of the existing towers will be undertaken as per requirement.
This project is being carried out throughout the country at a cost of Rs. 30,620 Crores, and in Tamil Nadu at Rs. 433 Crores.
New Towers are to be installed in the 24 forest areas, including Sathyamangalam, Kolli Malai, Yercaud, and Kalvarayan Mountain.
4G services are set to be launched in December.
Plans for increasing the number of customers will also be taken up.