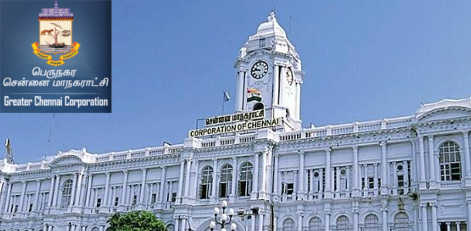 <!— LinkAdsResp16Jun2017 —>
The public can participate in sharing details regarding the city lifestyle and its conveniences and drawbacks in the gathering of data regarding the same as undertaken by the Greater Chennai Corporation (GCC)!
Greater Chennai Corporation has announced in this regard that THE CITIZENS who SEND THEIR MAXIMUM OBSERVATIONS ON TWITTER WILL BE REWADRDED WITH Rs. 5000/-!!
The Central Ministry of Housing Development and Urban Administration releases codes every year regarding the comfort level of urban life and the city administration.
On this assessment of urban life convenience/comfort level, 70% is allotted to city life standards, Economy, Education, Health and Cleanliness, Housing demand, safety, Entertainment facilities and environmental quality! 30% is allotted to the feedback given by the urban resident public for sharing their suggestions/observations!
As such, the public can share their observations on the above on the website: https://eol2022.org/CitizenFeedback%2c.
In a notification released by the Greater Chennai Corporation regarding this, it is mentioned:
"Regarding the details of the Chennai Metro City`s Standard of Living, economic opportunities, and the factor of stable life offered by the City residents, these will enable the Greater Chennai Corporation a clear and better idea regarding its points of strength and items of weaknesses where immediate improvement is required!
Further, this detail will have a greater role in placing the Chennai Metro City on a higher position in the Merit List!"
It is further announced that the citizens contributing maximum suggestions/feedback on the Twitter Page of the Greater Chennai Corporation and the Chennai Smart City Company will be awarded a cash prize of Rs. 1500/-.