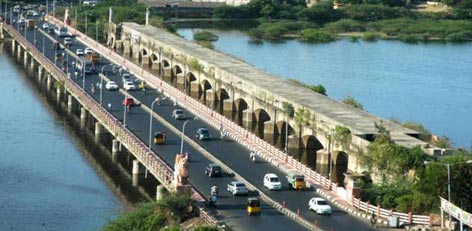 <!— LinkAdsResp16Jun2017 —>
There is a huge need to protect and develop water bodies in Chennai.
In this regard, CRTC or Chennai Rivers Transformation Company would be established soon. It is now said that this proposed CRTC would implement the projects announced by CRRT or Chennai River Restoration Trust. It must be recalled that recently submissions were made in the NGT or National Green Tribunal and TN might form CRTC to restore the Adyar River. In the year 2006, CRRT was formed to protect and develop 3 main water bodies including Adyar River.
A detailed feasibility report has been prepared by the state municipal administration for restoring the river and in July a tender was also floated. Truth is that as many as 19 bidders including 3 international companies participated.
The proposed new company would implement the projects mentioned in the tender once the TN govt approves CRTC and appoints staff. The project would include the maintenance of river banks, construction of walkways and parking lots, cycle tracks and parks etc.
It was clear from official data that more than 522 tonnes of solid waste was removed from the river banks. The GCC has confirmed that it has completed the beautification work along the 3 bridges built across the river. Trash broom systems have been installed at Kotturpuram, Maraimalai Nagar and Jafferkhanpet in Chennai to stop waste from floating into the water body. Nine out of 10 packages have been completed by CMW and the remaining would get completed by March 2024.