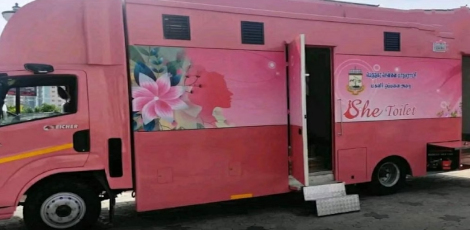 <!— LinkAdsResp16Jun2017 —>
For the benefit of women, GCC or Greater Chennai Corporation has introduced mobile make up room vehicles with facilities for make-up, toilet facilities, room for breastfeeding etc. This is really a unique launch in TN and it has grabbed many eyeballs now.
It is known to us that many people come and settle down in Chennai for their living. Especially educated women belonging to rural areas and urban areas come to Chennai for their jobs. More women choose Chennai as their place of work now. For work as well as for education etc, many women from other states plus from several districts in TN also come to Chennai.
For these women, the main problem now is the lack of enough toilet facilities. Many women face issues in the public places and in bus stops etc in Chennai due to unavailability of enough toilet facilities. Though there are many public toilets available in the city, due to issues like absence of security and badly maintained toilets etc, women were not able to use these public toilets also.
In addition, the married mothers were unable to feed their babies also and these issues have been present in the city for decades. Many social activists wanted a solution for these issues of women in Chennai city.
In this scenario, for the benefit of the working women etc, GCC has introduced mobile make up room vehicles. It must be noted that GCC has introduced 15 mobile makeup vans for each of the 15 GCC zones. The Chennai Corporation has decided to stop the vehicles at many important places to help the women.
Various facilities that would be available in these mobile vehicles are changing rooms, toilet, breastfeeding room, face mirror, sanitary napkins, sanitizers etc. This new mobile vehicle for women has been appreciated now.