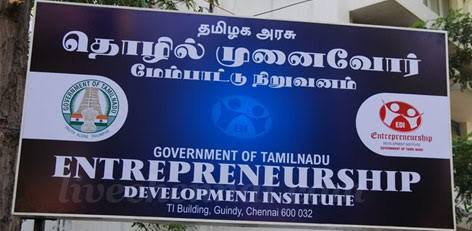 <!— LinkAdsResp16Jun2017 —>
A FREE ONLINE Seminar/Training classes on Exports Procedures, Rules & Regulations are to be organized by the State Government of Tamil Nadu in Chennai Metro City for 3 days from 28th November!
Tamil Nadu Entrepreneurship Development and Innovation Institute are offering an ONLINE seminar-cum-coaching session on the Exports Procedure, Rules & Regulations for 3 days from 28th November to 30th November from 2.30 PM to 5.30 PM!
In this training session, the demands of the export market, prospects for investment, the Rules and Regulations on Export & Import procedures, the Bank formalities involved, the fluctuating expert currencies, information on related insurance, and Export-Import-related Rules & Regulation and Documentation will all be explained!
Further, explanations will be given regarding export incentives and the procedure and suggestions to get them and about the assistance extended by the Tamil Nadu State Government and the subsidies offered.
All candidates who are interested in entrepreneurship or already doing export business and also those who are interested in exporting products manufactured by them or having completed 10th Standard can join this special SEMINAR-can-TRAINING.
For further details, please visit the website: www.editi.in.
For further information, contact the telephone numbers 9444556099, 9677152265, 044-22252081, and 044-22252082 at the office of the Tamil Nadu Entrepreneurship Development and Innovation Institute on working days from Monday to Friday, from 10.00 AM to 5.45 PM, at the address SIDCO Industrial Estate, Parthasarathy Koil Street, Eekkaattuthaangal, Chennai-32.