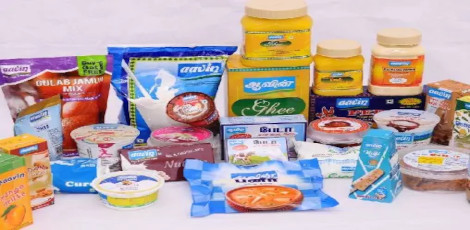 <!— LinkAdsResp16Jun2017 —>
The Managing Director of Aavin, Mr. Ka. Suneeth, has announced plans to boost the sales of Aavin Sweet Products by 20% during the festive season, which includes consecutive holidays like Ayudha Pooja and Deepavali.
The Tamil Nadu Cooperative Milk Producers` Federation (Aavin) is responsible for selling milk and various other dairy products to the citizens of Tamil Nadu. Aavin sells over 30 lakh liters of milk daily.
This milk is processed, categorized, and packaged in orange, green, and blue containers before being sold.
In addition to milk, Aavin produces 225 other products, including butter, ghee (clarified butter), curd, and Palgova (a milk sweet), which are manufactured in 27 unions throughout the state of Tamil Nadu and distributed through Aavin Milk Depots and various retail sellers.
In light of this, it has been decided to target a 20% increase in the sales of Aavin products, encompassing dairy products, special sweets, and savories, for the year 2023.