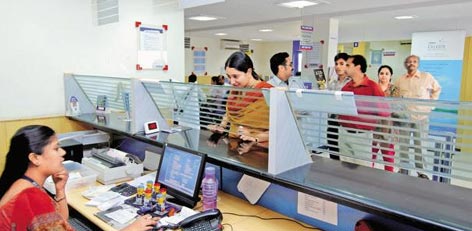 <!— LinkAdsResp16Jun2017 —>
The information that there are 21 holidays for the banks in October has been floating on social networking media!
The bank officials clarified in this regard:
"The bank holidays vary from 1 state to another! In Tamil Nadu, during this current month of October, there are only 3 holidays!
As per this, 4th October (Saraswathi Poojai,), 5th October (Vijayadasami) and 24th October (Deepavali) are the only 3 holidays for the banks. Usually, Gandhi Jayanthi, the 2nd of October is a bank holiday, But since this fell on a Sunday this year, there was no holiday for this!
Farther, the 2nd and the 4th Saturdays of the month are holidays as usual.
SO, PLEASE DO NOT BELIEVE THE RUMOURS CIRCULATING IN THE SOCIAL NETWORKING MEDIA ON THIS ISSUE!"