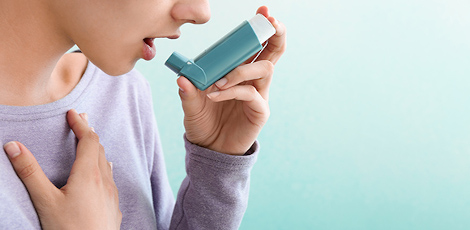 <!— LinkAdsResp16Jun2017 —>
Inflammation of the airways in the lungs results in asthma which is a respiratory disease.
Those with asthma have cough, wheezing, breathing issues, chest tightness etc is known. Genetic as well as environmental factors contribute to asthma. Inflammation of the airways could be due to certain allergens.
There are few preventive measures that must be followed so that the asthma gets controlled. By taking asthma medications every day and by using inhalers, asthma could be managed by us.
These tips could help us to manage asthma symptoms.
By avoiding asthma allergens:
It is important to identify the allergens that could cause asthma attack. Various allergens are air pollution, cold air, smoke, certain fragrances etc. Monitoring for many weeks is essential to identify the real cause for asthma issue. After identifying the real cause, it is important to stay away from it.
By avoiding falling sick frequently:
This is also one important way to control asthma symptoms. Asthmatic persons must take care so that they do not fall sick often. To lower the risk of getting infected with cold and cough, it is important to be away from the persons having these.
By staying away from smoking areas:
It is known that asthma attack could be triggered by smoke. So staying away from smoking areas is essential. Smoke could be from candles, cigarette, fireworks etc.
By cleaning homes:
Dust might cause asthma. So it is important to clean the rooms, change the bed sheets often, wash the pillow cases in hot water etc.