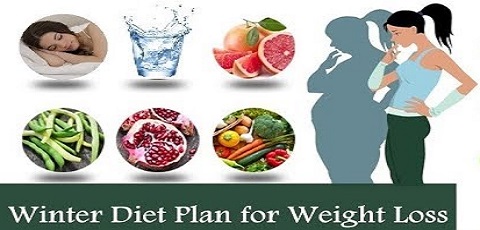 <!— LinkAdsResp16Jun2017 —>
The winter season is now on and there would be a struggle for maintaining a diet and a struggle for regular exercising etc. The cold and chilly winds coupled with dull climate during the winter season would make us extremely lazy and we would eat well but skip exercises. This might lead to weight gain in us. It is possible to lose weight in the winter season by consuming certain superfoods.
Various super foods that we could eat to lose our weight in the winters are
Intake of carrots:
When a person consumes carrot then the fibres present in the carrot would keep him feel full for a longer duration of time. By this, the person would eat less. It must be noted that carrots are low in calories and are non-starchy. It is good to eat carrots as it is or it could be consumed by adding to smoothies and salads etc.
Intake of cinnamon:
Mostly cinnamon is used to make many dishes and it could be consumed by us in the winter season for weight loss also. It is believed that the cinnamaldehyde present in cinnamon would stimulate the metabolism of fatty visceral tissue and there would be fast weight loss.
Intake of fenugreek seeds:
It is true that the intake of fenugreek seeds could manage the blood sugar levels plus it would boost insulin secretion in us. These seeds would help in boosting our metabolism. We could avoid food cravings when we consume fenugreek seeds having galactomannan which is a water soluble compound.
Intake of guava:
By consuming guava that is full of dietary fibres, we could get 12% of our daily requirement of fibres. It is important to note that guava fruit is one of those winter fruits we can never get enough of. Intake of guava fruit would help in good digestion also. Fact is that good digestion is necessary for fast metabolism and weight loss.
Intake of spinach and other green leafy veggies:
When we eat spinach in the winter season, our weight loss process would be speeded up and would make us shed extra kilos easily. It must be taken into account that spinach is rich in insoluble fibres and this would play an important role in the weight loss process.
Intake of honey:
It would be good to take honey in the winter season because it would activate hormones and these hormones would suppress appetite and would help us to lose weight.