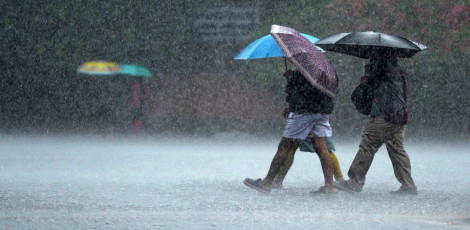 <!— LinkAdsResp16Jun2017 —>
The Meteorological Department has provided reassurance as the intense depression over the Bay of Bengal moves towards Odisha, signaling a gradual reduction in rainfall for Tamil Nadu. S. Balachandran, South Zone Head of the Indian Meteorological Research Center, shared insights on the current weather conditions:
The low-pressure area initially located in the Southeast Bay of Bengal has shifted west and northwest, evolving into a low-pressure zone in the central West Bay of Bengal, approximately 510 km from Visakhapatnam. It is expected to further intensify into a deep depression over central West Bengal along the Andhra coast today (Nov 16), likely shifting north-northeast and prevailing over coastal Odisha.
Anticipated Weather Conditions for Tamil Nadu:
Light to moderate rain accompanied by thunder and lightning is expected in some areas of Tamil Nadu and Puducherry from today until the 19th.
Similar weather conditions are forecasted for the 20th and 21st, with a gradual decrease in rainfall expected thereafter.
Chennai and its suburbs are expected to experience partly cloudy weather for the next two days, with the possibility of moderate rain accompanied by thunder and lightning in some areas.
Rainfall Statistics:
From October 1 to November 15, Tamil Nadu has recorded an average of 24 cm of rain, slightly below the usual 27 cm for this period. As the weather pattern shifts, residents are advised to stay informed and take necessary precautions.
Stay tuned for further updates from the Meteorological Department as they closely monitor and assess the evolving weather conditions in the region.