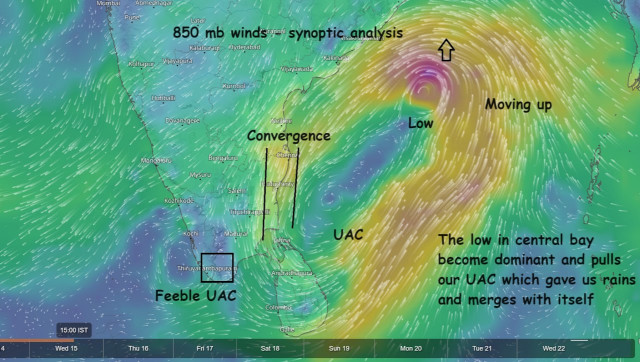 <!— LinkAdsResp16Jun2017 —>
The regions spanning from Chennai to the East Coast Road (ECR) are on the radar for potential rainfall today, with a weather system poised to bring a close call for these areas. The Tamil Nadu Weatherman suggests that as an Upper Air Circulation (UAC) is drawn upward, there`s a chance for cloud cover over Chennai, possibly resulting in precipitation. Residents are urged to stay vigilant as the weather outcome teeters between a hit or miss scenario for the Chennai to Pondicherry region.
Affecting Southern Tamil Nadu:
A feeble UAC near the Trivandrum Coast is anticipated to bring rains to southern Tamil Nadu districts, including Kanyakumari, Thenkasi, Nellai, Theni, and Virudhunagar. Additionally, South Kerala, including Trivandrum, Kollam, Pathanamthitta, and Kottayam, is expected to experience rainfall. Weather conditions are evolving, and residents in these areas are advised to stay informed.
Top Rainfall Records:
The Tamil Nadu Weatherman provides a snapshot of the top recorded rainfall in Tamil Nadu, ending at 8:30 am. Details on the rainfall figures are enclosed in the accompanying image.
Stay tuned for further updates as the weather situation unfolds.