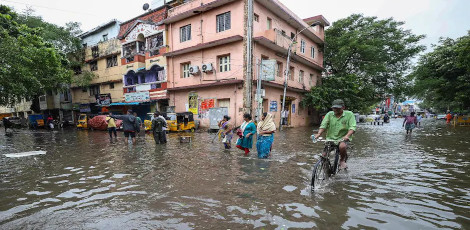 <!— LinkAdsResp16Jun2017 —>
The rains have been lashing Chennai now!!
It rained heavily in Chennai throughout the night yesterday. Yellow alert has been issued for Chennai. It was announced by the met dept that there would be heavy rains in the city at 8:30am in the morning today.
In Chennai, DGP Office recorded the highest of 19cmrains and this was followed by 10cm rains in Ambattur, 9.4cm rains was recorded in the district collectorate office and 8.5cm rains was recorded in Kodambakkam etc.
The sensational piece of information is that even in this heavy rain situation, there was no water stagnation in the city. The situation in Chennai was normal despite heavy rains. The rain water drained very fast after the heavy rains and this was due to the efforts of the chief minister of TN Mr. M.K Stalin.
In the past, even when it rained for about an hour the subways, low lying areas etc would get water logged. As a result of this, many residents got affected. The GCC has announced now that despite heavy rains there were no water stations in the 22 subways in Chennai and 12 trees that were felled down were removed. Out of 41 places where there was little water stagnation, in 31 places the water drained completely. It is now said that due to the implementation of various precautionary measures there was no damage despite the heavy rains.