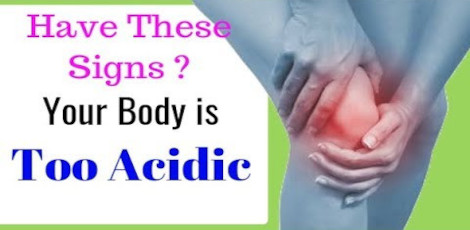 <!— LinkAdsResp16Jun2017 —>
Many of us do not consider the high acid content of our bodies seriously and we ignore it for a long time. This high acid content is known as acidosis is known. It must be noted that due to high acidic nature, our body would get damaged.
For the body to function well, it is important that there must be a balance of acidity and alkalinity. Hence, we must address this high acid content in the body in the early stage itself. Various body parts in us would get affected because of the high acid content in the body. Point is that when we ingest substances that have acid or produce acid then the acid content would increase in us.
There are various signs of high acid content in the body and these are
Dry lips:
The presence of dry lips could be due to many reasons like sunburns, cold weather, dehydration, vitamin deficiency etc. it can also be due to acid content in the body.
Mucus formation:
There are chances of formation of thick mucus in the throat when we have more acid content in our body. This mucus would create issues in swallowing and speech etc.
Bad oral health:
It is true that dental health would get affected by high acid content in the body. The high acid content would demineralize enamel of the teeth.
Poor skin health:
When we have high acid content in the body, then it would be revealed by poor texture and appearance of the skin.
Brittle nails:
There are many causes for brittle nails in us like thyroid issues,psoriasis etc and high acid content in the body could also lead to brittle nails in us. The presence of brittle nails would reveal that the pH level is imbalanced.
Digestive issues:
When the body has high acid content, then we could get digestive issues like heartburns, acidity etc frequently. Please , take care.
Increase in weight:
Not many would associate high acid content in the body with weight gain, but it is true. Therefore, if the weight increases we must check for acid levels also compulsorily and get treated.