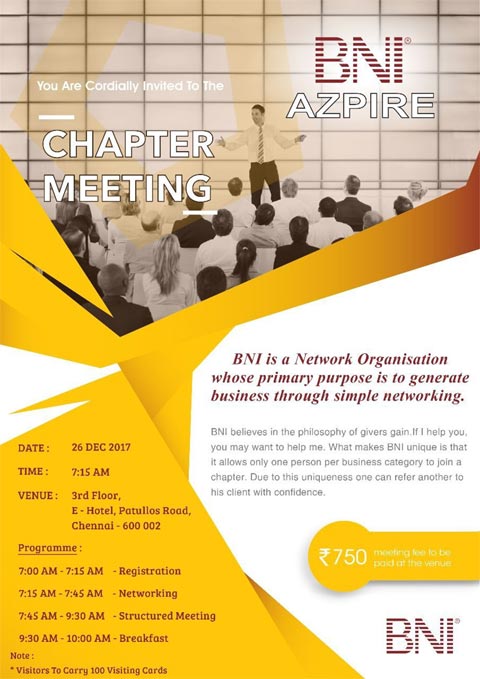 <!— LinkAdsResp16Jun2017 —>
Can you handle more business?
Does your business depend on referrals to get more sales?
Do you wants to meet more than 90+ business owners on a special day to promote your business?
If yes, then get yourself invited to the BNI AZPIRE global chapter meeting.
Entry is by invitation only.
These business owners meet each week to pass referrals to each other. Only one member is allowed in each category of business.
Meeting date: Tuesday, December 26th, 2017
Venue:
3rd floor, E-Hotel,
Patullos road, Chennai 600 002
Time: 07.15 AM to 10:00 AM ending with breakfast.
Meeting fee: Rs 750 per person (To be paid at the venue)
To get invited contact: Praveen - +91 97903 88452