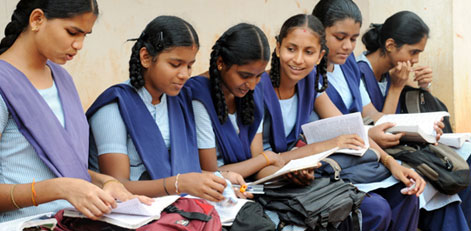 <!— LinkAdsResp16Jun2017 —>
The class 12 students could get Rs 10000 easily now!!
To improve the education quality in the corporation schools in Chennai, The Chennai Mayor R. Priya announced several schemes on Monday. Till now, the class 12 students are getting Rs 1000 as incentive for scoring centums in each subject but now the incentive has been revised to Rs 10000.
In addition, the teachers who perform exceptionally well by securing 1005 results in both class10 and class12 would get an incentive of Rs 3000. Form Rs 25.52 cr in the last year, the budgetary allocation for this year has been increased to Rs 110.4 crores.Point is that to encourage the students belonging to the classes 10, 11 and 12 the GCC would bear the first year tuition fees of the corporation school students who clear the national level entrance examination like JEE, NEET etc.
Those students who attend the remedial classes in the evenings from January to April would be provided snacks etc. for this an amount of Rs 1 cr has been allotted. There would be exposure visits to higher education institutions for the class 11 students. The class 10 and class 12 students would have career guidance programmes setc. It is learnt that to prevent the students from taking tutions some teachers would be asked to take online classes for the students in classes 6 to 8.
Epoxy waterproofing technology would be used for retrofitting roofs in the corporation schools in Chennai and for that an amount of RsS 25 crores would be spent. To develop 139 schools that were handed over to the corporation by the school education dept,an amount of Rs 139 cr would be spent. For building of labs in ten higher secondary schools, Rs 2 cr has been earmarked. For providing counselling for adolescent children, Rs 30 lakhs would be provided.
For every 3 months in a year, on a rotational basis, there would be health camps held in the corporation schools and by this every student would get checked for their health atleast one time per year.
It is important to mention that the students would also be asked to recite `Thirukkural` and its meaning. In addition, 2 students would be asked to give speeches in English for 2 minutes each in the morning assembly. At a cost of Rs 6.26 crores, the corporation would also construct a model school in the higher secondary school in Anna Salai.