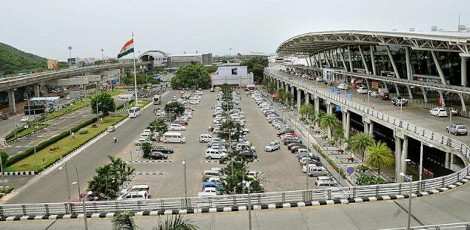 <!— LinkAdsResp16Jun2017 —>
Parking your vehicles as per your wish at the Chennai airport would be an invitation for trouble hereafter!!
The news is that AAI or Airport Authority of India has started collecting fine amounts from those who violate the rules for parking here.
It was in the month of December in 2022, MLCP was opened for the public at the airport. An amount of Rs 250 cr was used to construct this MLCP and it could accommodate more than 2000 four wheelers and more than 700 two wheelers at the same time. Those who come to the airport to pick up their friends or relatives and private staff etc park their vehicles near the arrival or departure area only and do not use the MLCP facility. As a result, there is heavy traffic congestion inside the airport especially in the peak hours.
Now, AAI has taken this important step of collecting fines from the violators and a private firm has been given a contract to collect the fines. Information is that this private firm would remove all the vehicles and park them in MLCP. An amount of Rs 100 as fine is being collected now for the two wheelers and Rs 500 as fine for 4 wheelers.