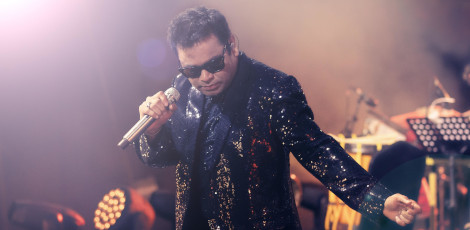 <!— LinkAdsResp16Jun2017 —>
The musical show of AR. Rahman has caught the attention of many now.
Yesterday, 10th September, `Marakuma Nenjam`, a musical show by popular music director AR. Rahman took place in Chennai. The arrangements for this show were not proper and this did not go down well with the Chennai residents.
Panayur in Chennai was very busy yesterday evening as the ARR show took place. It must be remembered that this show was supposed to take place in August month itself but was postponed due to heavy rains in Chennai in August. Yesterday, this musical show was held to celebrate ARR`s 30 years of musical journey.
There was heavy traffic congestion in ECR in Chennai yesterday and this led to delay in reaching the event venue on time. Some fans were unable to reach the venue and they went back home. The fans complained about the fee that was collected to part their vehicles. To express their disappointment and unhappiness, the fans took to the social media platforms. Those who had purchased Rs 1000 tickets were not allowed to enter the event venue because they went to different seating sections plus sold tickets at high rates etc.
In addition to these, the fans who had entered the venue were shocked due to poor audio facility at the venue. On the whole, this musical evening was a bitter experience for many ARR fans yesterday due to these reasons. Truth is that some fans have demanded a refund of their money they have spent for this show.